25 Oct, 2019
By Johny
2 Comments
Cooperation between 4M Carbon Fiber and MonteFiber Carbon
The two companies plan to form a joint venture to combine 4M's low-cost production technology with Montefibre's large tow carbon fiber PAN precursor.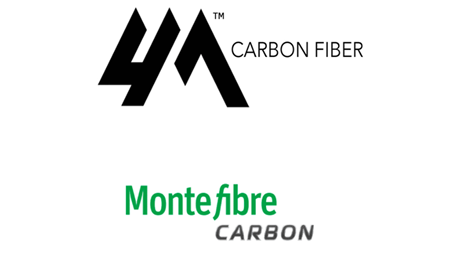 4M Carbon Corp.(Knoxville, Tennessee) and Montefibre Carbon Fiber (Miranda de Ebro, Spain) announced that they were in the process of finalizing a letter of intent to establish a partnership between the two companies, including a joint venture (JV) that may be located in the United States.
4M is currently a fully reported securities and Exchange Commission entity that said it would accelerate the initial public offering of 4M /Montefibre and list in the US.
In this cooperation, 4M and Montefiber plan to combine Montefiber's large tow carbon fiber PAN precursor with 4M's low-cost carbon fiber production technology to develop low-cost industrial carbon fiber.
According to reports, 4M's patented technology can reduce the initial investment of carbon fiber production line by up to 50%, and save the continuous operation cost by more than 30%, which is likely to realize the rapid growth of low-cost carbon fiber production capacity. It is said that.
Montefibre's ultra large tow technology was developed with the sustained financial support of the Spanish government to reduce the cost of carbon fiber precursors by increasing production.
"The joint venture between 4M and Montefibre solves the biggest problem, which is preventing large-scale use of carbon fiber in industrial applications".
This will greatly benefits from the strength and lightness of the carbon fiber, "said Garro Artinian, a 4M board member and chief consultant.
"The joint venture will make a significant contribution to the competitiveness of U.S. industry and its global leadership in the field," said Alfonso cirera, President of montefibre carbon.
In addition, 4M said it would continue to implement its acquisition strategy, i.e. acquisition of downstream carbon fiber conversion companies to build corporate and shareholder value.
Montefibre will continue to increase its carbon precursor production capacity with the support of the Spanish government.
(Sourcing from cnfrp)

Add a Comment
Your email address will not be published.Required fields are marked*