8 Nov, 2019
By Johny
2 Comments
CFM concludes $1 billion U.S. agreement during French state visit to China
In conjunction with French President Emmanuel Macron's state visit to
China, Colorful Guizhou Airlines today finalized a 12-year
Rate-Per-Flight-Hour (RPFH) Agreement for the LEAP-1A engines that will
power the airline's future fleet of up to 35 Airbus A320neo aircraft,
along with five spare engines.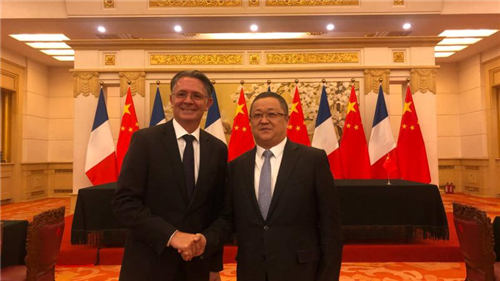 The agreement is valued at approximately $1.0 billion U.S. at list price.
RPFH agreements are part of CFM's portfolio of flexible aftermarket
support offerings. Under the terms of the agreement, CFM Services
guarantees maintenance costs for the airlines LEAP-1A engines on a
dollar per engine flight hour basis.
Gaël Méheust, president and CEO of CFM International:"We are honored to further expand our relationship with
Colorful Guizhou Airlines. Our relationship with the Chinese aviation
industry goes back nearly 35 years and these new agreement further
strengthen these very important ties."
Add a Comment
Your email address will not be published.Required fields are marked*