10 Jul, 2019
By Johny
2 Comments
Lightweight Asia 2019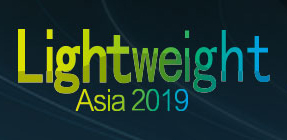 Today the exhibition 2019 Lightweight Asia is opened and will last 3 days.The location is at Shanghai New International Expo Centre W4. It is a wonderful exhibition exclusively devoted to lightweight automotive solutions. This one-stop purchasing platform for logistics and urban public traffic systems features local and international lightweight automotive finished products and auxiliaries.
Lightweight Asia provides complete solutions for high performance materials and processes that are much sought after by designers, researchers, technicians and buyers from automobile manufacturers. The show is the ideal place for ambitious businesses to conduct in-depth technical exchange and uncover fresh industry trends.
Lightweight Asia will focus on core development trends and top priorities for automobile manufacturers. These will include lightweight materials, parts, processing solutions and structure optimization. Buyers from the downstream logistics and urban public traffic system sectors will join the event to negotiate integrated lightweight solutions.
Add a Comment
Your email address will not be published.Required fields are marked*