14 Sep, 2021
By Johny
2 Comments
Heraeus helps Glass Fiber enter the era of pure platinum
As a rare precious metal, platinum contains only five parts per billion in the earth's crust. Rhodium is more precious, with a content of about one part per billion. In 2020, under the support of strong consumer demand and tight spot supply, the price of rhodium has risen sharply, from less than RMB 200/g in 2016 to the highest price in history of RMB 7237.5/g.
With the gradual tightening of automobile emission standards and the gradual recovery of industrial demand, the situation of rhodium in short supply will continue, and high prices will also impose long-term restrictions on the amount of rhodium in the Fiberglass industry.
In response to this market situation, Heraeus grandly launched a new generation of low rhodium and pure platinum dispersion technology at the beginning of 2021, which can still maintain the perfect combination of high strength and high toughness at a high temperature of 1400 ℃, making the emergence of pure platinum slippery plates possible.  To help customers significantly reduce investment costs.
Dr. Wegner Matthias, Head of Research and Development of Heraeus Germany, said: "Heraeus' latest generation dispersion process uses internal oxidation technology and nanotechnology to further improve the physical properties of the material while ensuring that the material has excellent welding and processing properties."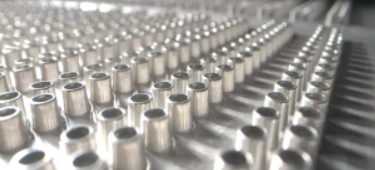 After Heraeus low-rhodium slats and pure platinum slats were put on the market, many customers have replaced the original platinum-rhodium alloy slats. As the world's leading one-stop precious metal service provider, Heraeus has rich experience and excellent reputation from precious metal trading to recycling, and can help customers realize the separation of platinum and rhodium from the original missing plate and release rhodium from fixed assets Come out, enter the circulation market, and exert greater value.
Sourcing from http://www.cnfrp.com/
Add a Comment
Your email address will not be published.Required fields are marked*