20 Sep, 2021
By Johny
2 Comments
Ten thousand tons of carbon fiber production base put into production again attracts attention
Recently, the commissioning of the China National Building Materials Group's Xining 10,000-ton Carbon Fiber production base has aroused widespread attention from the media and society.  Currently, CCTV Finance Channel reports "Big "Money" Scene! This fiber is 70 times stronger than steel! Known as the "black gold" of the 21st century! Customers are rushing to ask for it, and orders are scheduled for next year", which has attracted widespread attention.
Carbon Fiber may sound unfamiliar, but this new type of fiber with a carbon content of more than 90% is everywhere, from fishing rods and badminton rackets to aircraft shells and wind turbine blades. In the past, most of this new material relied on imports, but now this situation is gradually changing.
On September 8, the China National Building Materials 10,000-ton carbon fiber production base was officially put into operation in Xining. The total investment of the project is 5 billion yuan. The first batch of carbon fiber products can reach the domestic leading T700 and T800 levels. This kind of strength carbon fiber is suitable for pressure vessels and photovoltaics. And many other industries. The strength of Carbon Fiber is 7 to 10 times that of steel, the density is 1/4 of that of steel, and it has the properties of fatigue resistance and high strength, so it is called the "black gold" of the 21st century.
Xining's Carbon Fiber production line adopts dry jet wet spinning technology, has complete independent intellectual property rights, and the localization rate of equipment is as high as 85%. After being put into production, it can greatly enhance the independent and controllable ability of my country's carbon fiber supply chain. It is understood that CNBM has become a strategic partner of COMAC and will provide Carbon Fiber composite materials for the fuselage section of the C929 domestically made large aircraft.
Zhou Yuxian, Secretary of China National Building Materials Group: The investment in production lines like ours can not only solve the applications of our country's aerospace, new energy, including the automotive field, but also break through some of our real strategic applications, including national defense. Some of its applications have played a very important role in solving the "stuck neck" technology and links in our country.
Last year, China's Carbon Fiber consumption was 48,000 tons, but the domestic Carbon Fiber supply chain was less than 20,000 tons, especially in the field of high-performance  Carbon Fiber. China's production capacity still has a large shortcoming. Continue to look at the reporter's investigation.
Zhang Guoliang, Secretary of Zhongfu Shenying Carbon Fiber Co., Ltd.: Why is its (mass production) difficult? It is a synthesis of a large system. There are three main systems, polymerization, textile, carbonization, and auxiliary systems. Our current production line is one kilometer long from the incoming raw materials to the final product packaging. Such a long production line has More than 3,000 process points. If it is a little unstable, the quality of this product will not be up to the standard, or even impossible to make a product at all.
Li Wei, deputy general manager of Zhongfu Shenying Carbon Fiber Co., Ltd.: Now it is in a state of short supply. By the end of this year, the orders have basically been booked. Now the orders for next year have begun. This time the customer came to talk about next year's supply.
Zhang Jiheng, general manager of Beijing Tianhai Industrial Co., Ltd.: Under the trend of lightweight automobiles, gas cylinders using Carbon Fiber composite materials can reduce the weight by about 70% compared with steel cylinders. However, hydrogen storage cylinders need to use high-performance carbon fiber of T700 and above. In the past two years, foreign carbon fiber manufacturers have blocked China, and the supply is basically cut off, and the market supply is very tight. Their orders are also relatively full, but due to the constraints of overseas supply of carbon fiber, they are forced to cut production or protect some key customers.
The large-scale mass production of domestic high-performance carbon fiber has solved the urgent need of this company. In addition to China National Building Materials, many carbon fiber manufacturers have begun expansion plans. In January this year, Shanghai Petrochemical's "12,000 tons/year 48K large tow carbon fiber" project officially started construction, with a total investment of 3.5 billion yuan. In July, the first carbonization line of the 15,000-ton carbon fiber project of Jilin Chemical Fiber successfully started up. Industry insiders predict that in the next 2-3 years, with the release of new production capacity, the market situation in short supply will be effectively improved, and carbon fiber prices will gradually stabilize. Carbon fiber has a bright future
Carbon fiber not only has the characteristics of solid, but also has the soft processability of textile fiber, which has a wide range of applications. Data show that the current demand for Carbon Fiber in my country's sporting goods accounts for about 30%. Driven by the policy of "carbon peak and carbon neutrality", new energy industries such as photovoltaics and wind power will become the main growth poles of the carbon fiber market in the future.
In sporting goods such as bicycles, F1 racing cars, golf clubs, fishing rods and rackets, carbon fiber materials have been used in mature applications. The wind power field will provide a great increase in the carbon fiber market.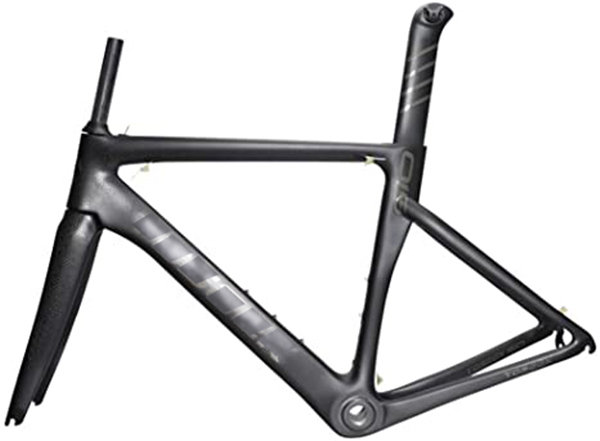 Xue Zhongmin, Chairman of Sinoma Technology Co., Ltd.: At present, the mainstream structural material for wind power blades is still Glass Fiber, but with the large-scale development of the entire blade and the rapid growth of offshore wind power, the size of the blade has been increased from the original 40 meters and 50 meters to 70 meters. Meters, 80 meters. We are currently developing 110-meter offshore wind turbine blades that must use Carbon Fiber.
Sourcing from:cnfrp
Add a Comment
Your email address will not be published.Required fields are marked*