26 Apr, 2020
By Johny
2 Comments
Inventory(3)–the hotspot of global advanced fiber composite research and development in year 2019
Japan:
    Japan has strong global competitiveness in the product category, production technology, product quality and serial development of the high-performance fiber and composite materials industry, and it is the country with the most complete variety of high-performance fiber products. Especially in the field of carbon fiber, Japan has the most technological patents in the world, covering all links of the industrial chain, and occupies more than 70% of the global PAN-based carbon fiber market share, and is firmly dominant in the international market. In order to maintain its leading edge in the high-performance fiber and composite materials industry, Japan has a research layout for key materials in each link of the industrial chain.
    Japanese companies attach great importance to the research and development of high-performance fibers and composite materials-related technologies, and have a large number of R & D personnel from the production process to the application of composite materials. On November 18, 2019, Toray Corporation developed the world's first porous carbon fiber with nano-scale continuous pore structure through its own polymer technology and fiber technology (Figure 4), and can use its own technology to ensure the pore Uniform distribution and customized fixed size of the porous structure, this fiber material is compact and lightweight, has excellent chemical stability and breathability, and can be used to make a support layer for advanced membrane materials to achieve more environmentally friendly natural gas and Biogas purification, greenhouse gas separation and safe hydrogen production.

    In 2019, Japan's leading carbon fiber suppliers achieved advanced research results in the development of new fiber prepregs. On March 4, 2019, Teijin announced that it has developed a new type of carbon fiber reinforced bismaleimide resin (BMI) prepreg, which has a glass transition temperature of up to 280 ° C and a high After the impact, the compressive strength and the small linear thermal expansion coefficient are the first BMI prepreg with high heat resistance and high impact resistance in Japan, which provides a new idea for the production of aerospace engine parts.
    Toray successfully developed a new type of carbon fiber reinforced plastic (CFRP) prepreg for aviation and a new type of prepreg resin system "Toray TC346" for high-end automobiles and racing cars. Among them, the new CFRP prepreg is suitable for vacuum forming technology. Compared with the traditional autoclave forming technology used in traditional prepreg, it can significantly reduce manufacturing costs. "Toray TC346" has excellent mechanical properties and surface gloss, is currently the highest performance product, can be made into a variety of weight and fiber unidirectional tape or fabric, widely used in racing gearbox, suspension, wing and Anti-collision structure.
    Teijin Corporation is the first company in the world to mass-produce carbon fiber for automobiles and has been accelerating research in this field for many years. On March 6, 2019, Teijin Automotive Composites Professional Group developed a multi-material composite car door concept. This multi-material side door module (Figure 5) consists of carbon fiber sheet molding compound (SMC), glass fiber SMC and Made of unidirectional glass fiber reinforced plastic (GFRP), it has the advantages of high strength, low weight, excellent heat resistance and shock absorption, excellent design freedom, and the ability to achieve deep drawing. Teijin plans to launch commercial door modules in 2025, striving to become a global supplier of multi-material auto parts.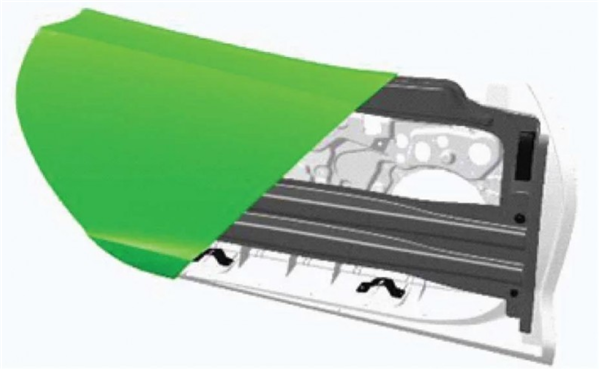 Japan has also conducted in-depth studies on materials for large-scale renovation of existing buildings and expansion / renovation of roofs. On October 9, 2019, Taisei Construction (Taisei) of Japan developed an ultra-lightweight carbon fiber composite (CFRP) structural component-T-CFRP beam (Figure 6). The weight of the T-CFRP beam is only 1/5 of the steel frame, and the rigidity, strength and shape of the components can be freely designed according to the application of the building. The development of this technology will respond to the increasing demand for lightweight components for construction.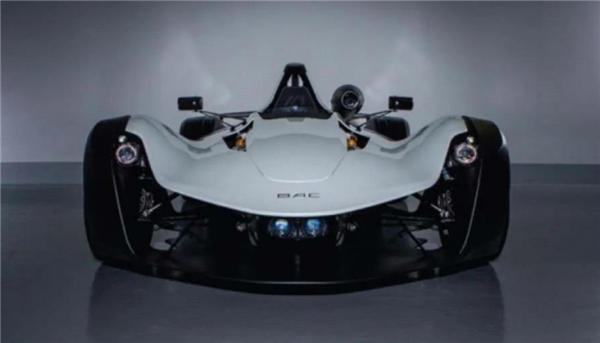 In addition, while promoting high-performance fiber and composite material-related technologies and pursuing market benefits of products, in order to save energy and reduce environmental burdens, it also pays more and more attention to the research on recycling of fiber materials. The Japan Automobile Manufacturers Association began basic research on how to recycle carbon fiber-reinforced plastics used in fuel cell vehicles in the second half of 2019.
    On September 24, 2019, the Ministry of Economy, Trade and Industry of Japan, the French government, and European Airbus released a strategy for cooperation in the environmental protection field of carbon fiber recycling for aircraft. The Ministry of Economy, Trade and Industry of Japan, with the assistance of carbon fiber companies and related schools, will jointly build a production mechanism for carbon fiber recycling and reuse at low cost.
Sourcing from cnfrp.com
Add a Comment
Your email address will not be published.Required fields are marked*