Carbon fiber is the main direction of lightweight
Compared with traditional fuel vehicles, the lightweight of electric vehicles is more important. So what are the obstacles to electric vehicles on lightweight roads? How to achieve lightweight? More than 100 guests from the government, industry associations, universities and enterprises discussed the lightweight technology of electric vehicles at the Seventh Symposium on hot issues of electric vehicles recently held by the China Electric Vehicle 100 People's Congress.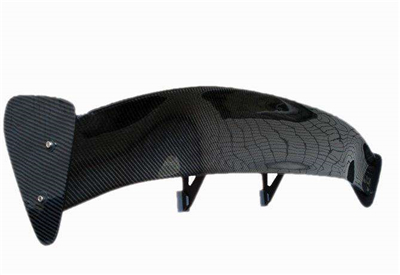 Lightweight faces challenges:
In the application of new materials, there is a big gap between China and developed countries in the number and performance of materials. Among them, automotive  carbon fiber composites have just started, and are still in the stage of technological exploration and accumulation. There are still some obstacles in the application of carbon fiber materials. First, the high cost is not conducive to wide application. Martin Sautter, senior vice president of BMW (China) Services Limited, said that the new challenges of carbon fiber materials are in terms of cost, so they should be applied with great caution. In addition to the price of the material itself, low processing efficiency will also have an impact on the cost. Pan Aihua, deputy director of the Raw Materials Industry Department of the Ministry of Industry and Information Technology, pointed out that there are problems in the cost control of materials and processing in China. Materials themselves are not expensive, but because of the low processing efficiency, the cost increases, which brings tremendous pressure to enterprises.
The application of carbon fibers in automobiles has changed the design, development process, design idea and manufacturing process of traditional automobiles. The fundamental reason is that carbon fibers are designed and the process of carbon fibers parts is diversified. There is no standardized material for future application of carbon fibers in automobiles. The whole development process of automobiles and parts is the process of material development. The application of carbon fibers requires enterprises to transform, but at present most enterprises are difficult to break through the inherent thinking. Wang Jia, president of APS Technologies Limited in Italy, pointed out that the current misunderstanding is to think about the application of carbon fibers with sheet metal body thinking, and even to design carbon fibre parts with data after sheet metal design. As a result, the original number of parts has not been reduced at all, the weight may be reduced a little, but the cost increase is higher.
Zhang Ning, deputy secretary-general of China Automobile Engineering Society, stressed that the problem of lightweight is very complex, but the current cross-industry collaboration and industry-university-research cooperation are very inadequate. For example, theoretical methods have been found to significantly improve the performance of carbon fibers and reduce the original cost by one third. However, due to the lack of interdisciplinary talents, communication between manufacturers and research teams is not smooth, which seriously hinders the lightweight process.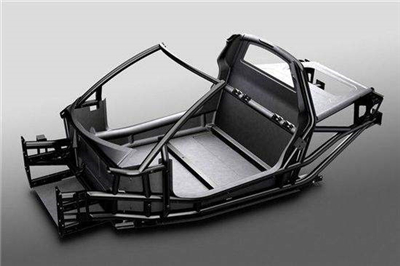 Chen Qingtai, chairman of China Electric Vehicle Bairen Association, said that China's driving force for automotive electrification is greater, but its support for lightweight is weaker. However, judging from the achievements of lightweight automobile enterprises in China, it is not far to achieve this goal. He pointed out that the changes brought about by lightweight are subversive. The design concept, technology and equipment should be changed. The original technology stock will be gradually eliminated. Chinese enterprises are still lack of this preparation. They should speed up the transformation. In this process, they should see new opportunities and catch up with the gap between the original fuel vehicles and the International ones.
Local Breakthrough Progress:
At present, domestic and foreign automobile enterprises have made breakthroughs in optimizing product design, technological innovation and application of new materials, and the prospect of lightweight road for electric vehicles is becoming increasingly clear.
Optimize the structure and improve the vehicle design. At the meeting, Professor Cheng Aiguo of Hunan University introduced the idea of using topology optimization to design the whole vehicle in order to realize the lightweight of the vehicle. At present, topology optimization has been successfully applied in conventional automobiles. According to Cheng Aiguo, the multi-condition topology optimization design of Dongfeng Liuqi Chenglong M7 frame is based on the topology optimization engineering practice of dense transformation method. Its spring suspension frame reduces 97 kg (cost 680 yuan), air suspension frame reduces 36 kg (cost 250 yuan), and development time saves 10 days.
Reporters learned that at present, China's electric vehicle lightweight model design has made breakthroughs. Ni Shaoyong, deputy general manager of Chery New Energy Automobile Co., Ltd., introduced that Chery's S51 model adopts a shared technology platform, which is an intelligent and user-oriented extensible vehicle architecture. In addition, the platform uses the first all-aluminium body, changes the overall layout, and adopts technological innovations, such as section design, 3D bending, laser welding, etc., which are quite different from the traditional body manufacturing, design and manufacturing. S51 is the first large-scale production of all-aluminium body frame automobile products, weight loss than traditional cars 30% to 40%.
Carbon fiber is the main force of development:
Experts at the meeting agreed that the application of lightweight materials plays a vital role in the weight reduction of electric vehicles. Among many lightweight materials, carbon fiber materials are expected to be the main development direction of automobile materials in the future due to their low density, high strength, corrosion resistance and high temperature resistance. Pan Aihua pointed out that China has been promoting carbon fibers as one of the most important aspects of new materials. It is understood that many enterprises have reached more than 1000 tons of production capacity on T700, T800 and T1000, and the application of carbon fiber materials in automobiles is the main direction.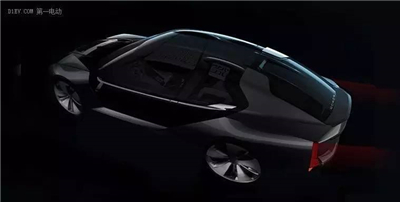 For a long time, many large automotive enterprises in the world are exploring the application of carbon fibers in automobiles and making breakthroughs. Wang Jia pointed out that there are two milestones in the application of carbon fibers to automobiles internationally: BMW I3 and Lamborghini. According to Martin Sautter, its I3 and I8 passenger cabins are made of carbon fibre, which is the first mass-produced car in the world to use carbon fibre body.