10 Aug, 2022
By Johny
2 Comments
The Fiberglass High Pressure Vessel for storage and transportation gases
Norway's Umoe Advanced Composites (UAC) is a leading global supplier of large Fiberglass composite Type IV pressure vessels for the storage and transport of compressed natural gas, biogas and hydrogen. The company was established in 2006 with a focus on the development of large composite Type IV pressure vessels for the storage of compressed natural gas, and has since been supplying composite gas cylinders for various marine and offshore applications. Since 2008, the company has supplied pressure vessels and heave compensation accumulators for high specification semi-submersible oil rigs and drillships, offshore and subsea cranes, and winches. In 2014, the company started developing pressure vessels for transporting compressed biogas and hydrogen. Since then, it has delivered glass fiber composite Type IV pressure vessels to a large number of customers in the Nordic countries.
Product introduction:
The pressure vessel consists of a plastic liner, stainless steel head, and a composite structure made of high-strength, lightweight fiberglass and epoxy. The pressure vessel is non-toxic and non-corrosive, eliminates the risk of galvanic oxidation, and is beneficial to the service life of the pressure vessel. The product has undergone rigorous tests for fire protection, fatigue, stress fracture, bursting, impact, etc., and has an excellent level of safety. The light weight, allowable temperature range, long design life and increased safety levels offered by fiberglass pressure vessels present challenges for vessels made of steel or other materials. Fiberglass pressure vessels are also a more price-competitive alternative to carbon fiber cylinders.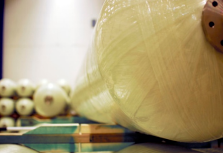 Transported Gases:
UAC's gas transportation equipment performs transportation from the production site to the use site, distribution from the main station to the sub-station, gas storage due to the difference between production and use, and collection of vented gas, etc. UAC shipping solutions are optimized to increase shipping volume and improve safety. Compared to traditional carbon fiber cylinders, UAC's fiberglass Type IV pressure vessels are more robust and secured in an all-metal container for greater protection in the event of a crash or rollover.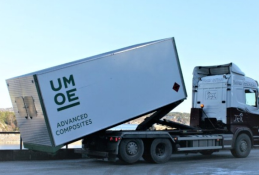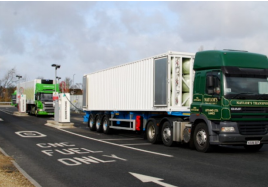 Add a Comment
Your email address will not be published.Required fields are marked*