Technical support from Shanghai Olimy
Franking speaking, Shanghai Olimy do not have a designing department yet now, but we are always here to provide technical suggestion to help customers to improve the design, which may save both tooling and product cost. After all we are the expert here based on years' experience in this industry. What's more, we have good connections with various raw material suppliers and Institutions here. We have more sources getting information. It is quite necessary to involve us as a new design may come up with many problem during production, even though it's workable theoretically.
Take the fiberglass shower tray project for example, discussion for the thickness of the honeycomb in the back side took up a lot of time. Our engineer studied all the possible problem that may come and suggested the thickness of the honeycomb structure should be smaller than the thickness of the main body, or the surface will have very visible shrinkage impression. And for those trays, it's very important to keep the uniform flatness. But it's really very hard because each tray is more than 1.2 square meters. Then we had a supplier to adjust the components of SMC sheet to solve this problem. Those are what we learned from 10 years' experience in producing fiberglass compression molded products and we are always more than willing to share this with customers, otherwise it's costly if such problem is not considered until the whole mold is finished.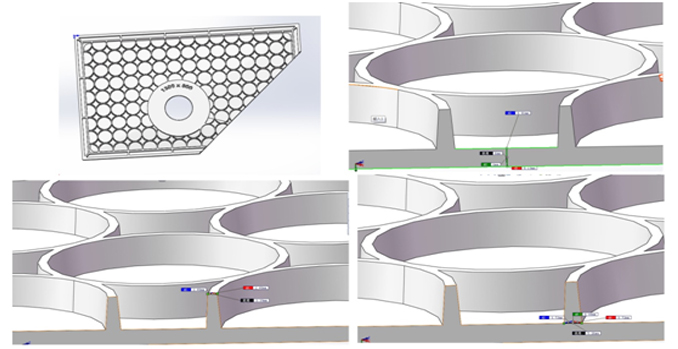 Technical support for product design
Project: