What Olimy do during mold production period
With agreements on process, price, final confirmed product design, we will get the tooling production started.
Timing plan is the first thing that we handed to you, it's a very detailed plan to show you each step to make a SMC mold, and also how many days each process will need. From the plan you can see all details including when the mold to finish and when to test the mold.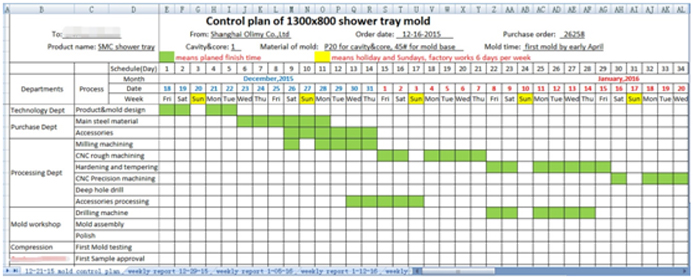 Mold Control Plan
Another thing we are keeping doing is the weekly report, this is to keep you updated with all the progress here. If we have some unexpected problem such as power failure, we need to send this information to you as early as possible, to keep you informed this may cause some delay for the production and then you can make your plan there. Normally we email weekly report for progress together with some pictures from production every Monday or Tuesday, this is boring but necessary as this is the only way to keep you being aware about all the money you invested here.

 Weekly Report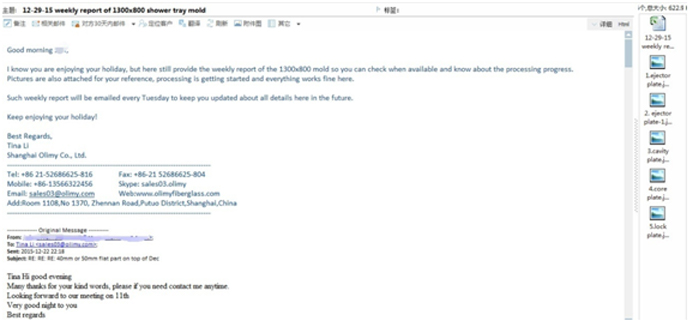 Email Reporting 
Project: