Which Process?—shower tray project for example
It is so lucky to win the cooperation on the fiberglass shower tray project with well known leading manufacturer in UK. This is a new project and our communication started from May,22th,2015. Customer find us in Youtube( how to make a fiberglass shower tray using compression molding(SMC)process( https://www.youtube.com/watch?v=r1N2h9k3kqM) and this is their first time to cooperate with a China supplier. After many emails I find that this customer is specialized in disabled showers for the elderly and those with an extreme disability, showering aids and easy access products and equipments. Coincidentally we have a similar fiberglass shower tray projects on discussion by that time, it's for US market, this is exactly great reference information for them.
After continuous discussions we found that they are currently making such fiberglass compression molding shower tray in their own factory in UK, but as this fiberglass molded shower tray is more and more popular in Europe and North America, their current capacity can not meet the increasing requested quantity any more. They have 12 sizes in total and each type needs about 1000 sets per year, so the top priority for them is to find a process which can improve the capacity(efficiency), but also at a very competitive price level —this is also how our cooperation get started.
1.Which process to go? Hand lay up or SMC(Compressing molding) or RTM(Resin Transfer Molding)?
After evaluating the design, obviously hand lay up is not a good choice because of the honeycomb structure on the back side (see below):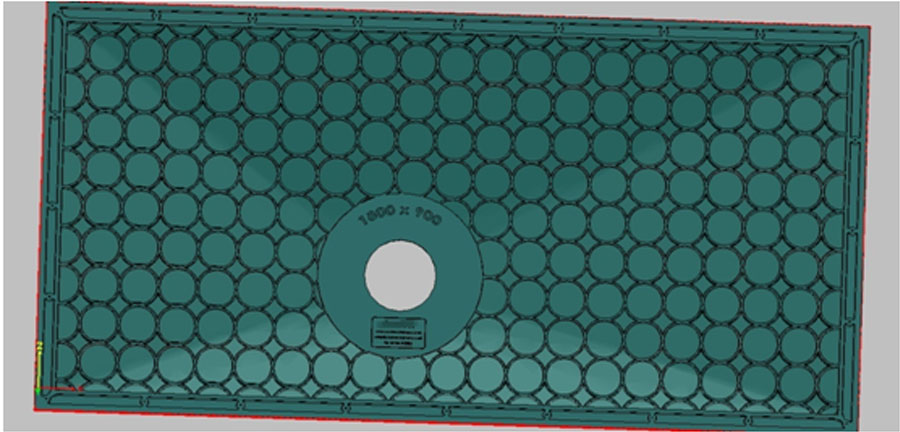 Honeycomb surface on the back side of fiberglass shower tray
1.1:Technology feasibility:
From the structure of the fiberglass shower tray, it can be made via both RTM and SMC, even the biggest one is as long as 1800 mm. RTM mold is made from fiberglass and fixed with some steel base, actually it's a little similar to hand lay up mold, so it's no problem to make it via RTM process. For SMC, we have the biggest compression machine with 2000 ton and the biggest part we can make is 4 square meters in projection area, so it's also fine to make the biggest fiberglass shower tray which is 1800x900x40mm.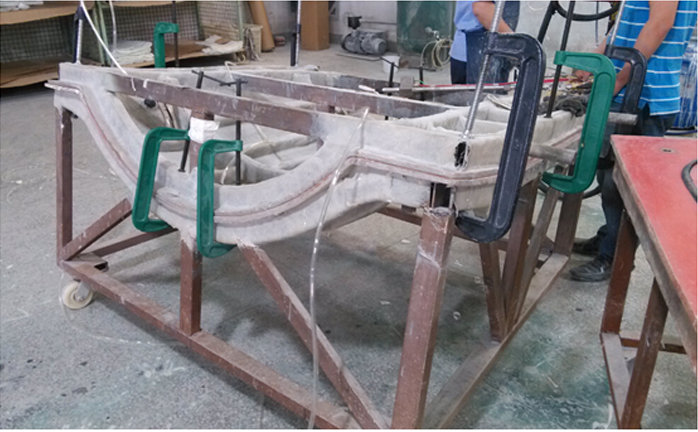 RTM mold – made from fiberglass, fixed and reinforce with steel base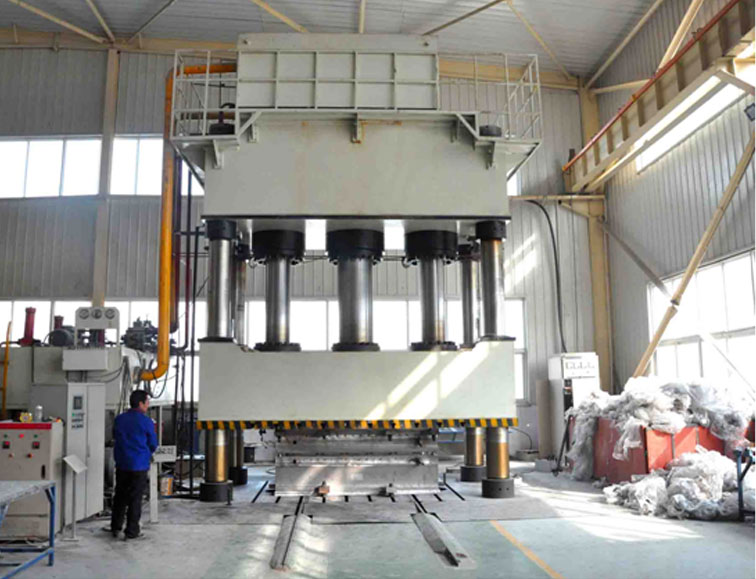 2000 ton compression molding (SMC) machine – can make biggest parts with 4m2 in projection area
1.2  Cost: Including mold cost and piece price(unit price):
Mold cost:
SMC mold is made from steel and then set the mold into the compression machine to produce the shower tray, a whole set compression mold includes Cavity plate, core plate, Top clamp plate, bottom clamp plate, Thermal baffle, Guide pin, Core Pulling System, Ejector pin, Ejector plate, Ejector pin cover plate, Heating system, Return pin etc, it's a little similar to injection molding so mold cost is not cheap, while RTM mold is made from fiberglass and just fixed with some steel base , so there's no doubt mold cost is much lower than SMC molds.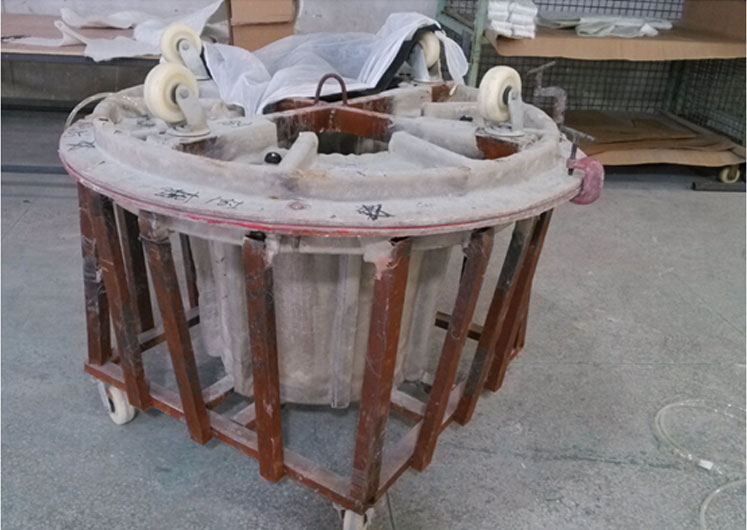 RTM Mold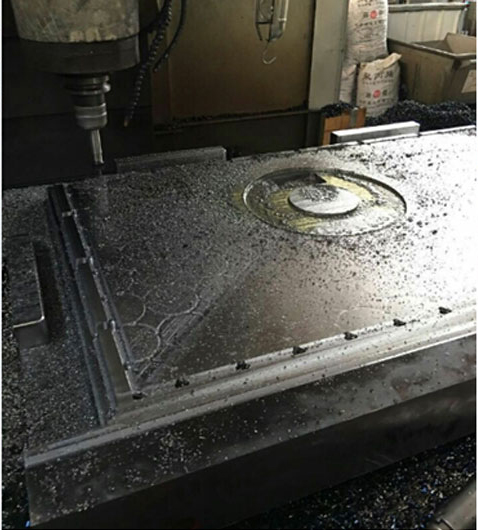 Compression mold(SMC) –under construction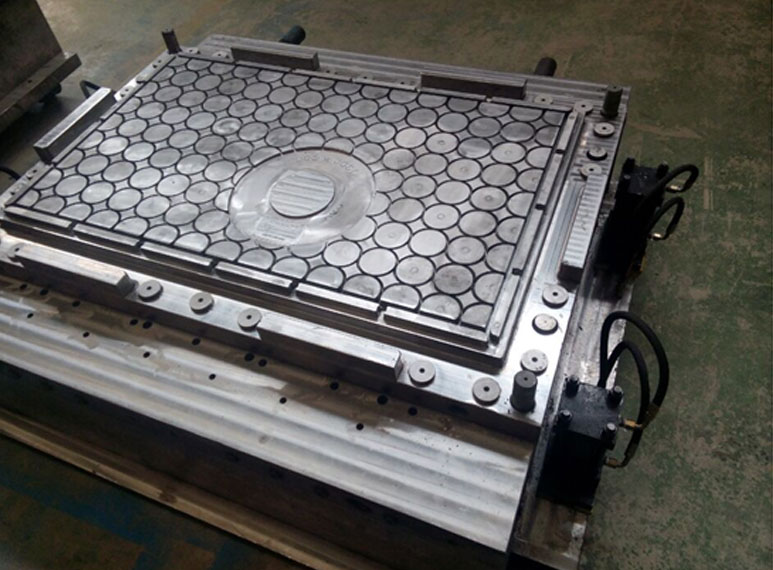 Compression mold (SMC mold) – finished cavity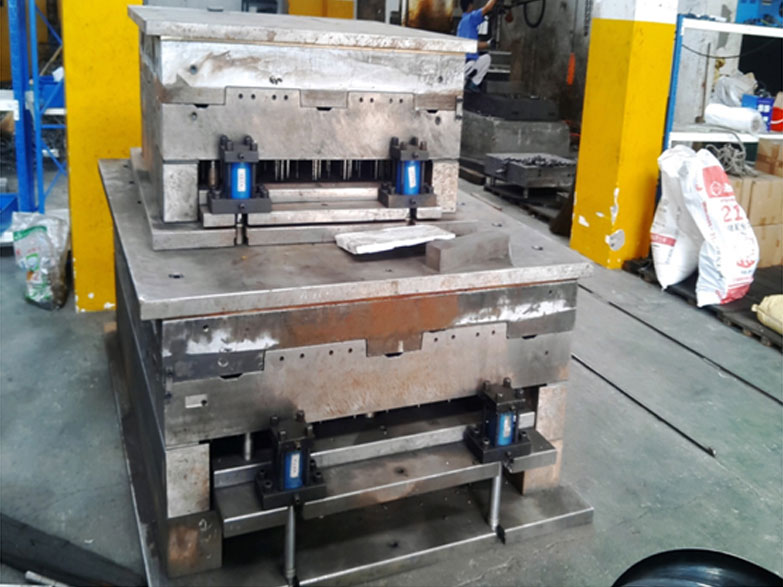 Compression mold (SMC mold) – whole set
Piece price (unit price):
This including raw material cost, equipment cost, processing cost (labor cost). Compression molding (SMC) is mostly controlled and finished by machine, lower labor cost means much lower unit price than RTM process.
Considering the estimated yearly quantity (about 1000 sets for each type), compression molding (SMC) seems to be the better choice.
1.1   Efficiency:
Although RTM workshop is much cleaner and it's big improvements if compared with hand lay up, the efficiency of RTM process is still a big problem, this is because of the long time required for mold surface treatment, solidifying and also setting the fiberglass mat before close the two-part mold. Normally we produce 2 pieces per day from one RTM mold, while this number would be reduced when it comes to cold days such as winter. SMC is more and more popular not only because of the lower unit price, but also the higher efficiency. It is finished by compression machine so as long as all working temperature, pressure and time is set on the machine, the only other thing that will need labor is to feed the material and then take out the good after two or three minutes' compression molding.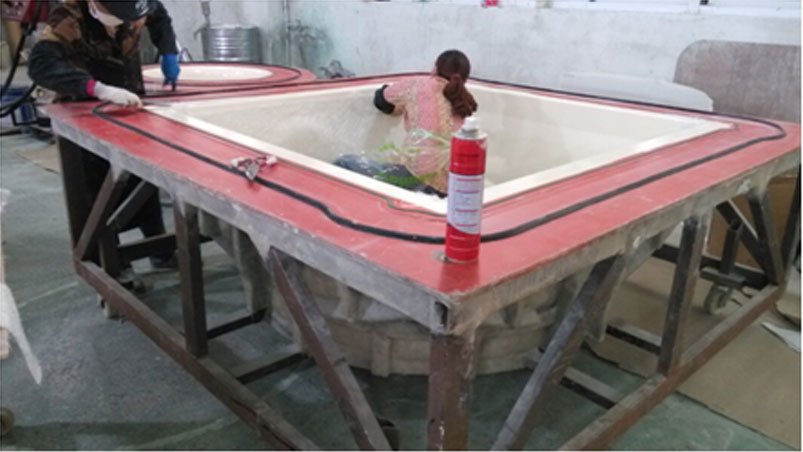 RTM production-1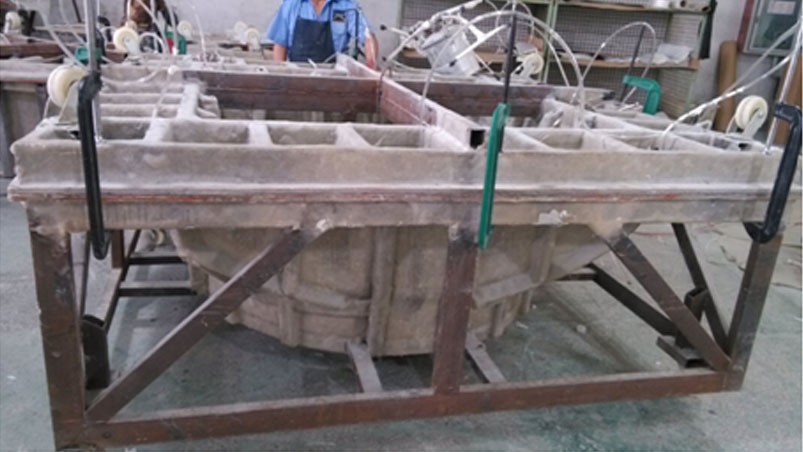 RTM production-2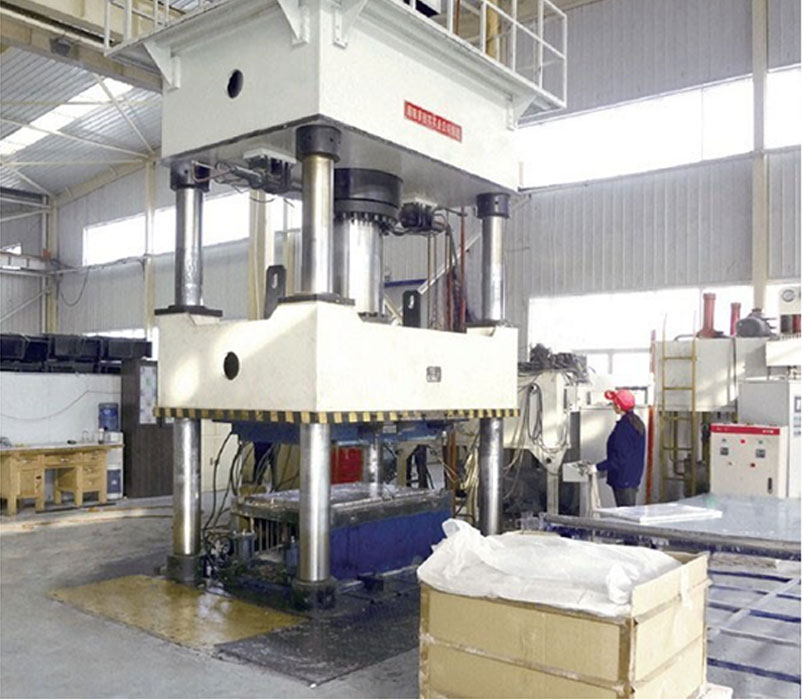 Compression molding production (SMC)-1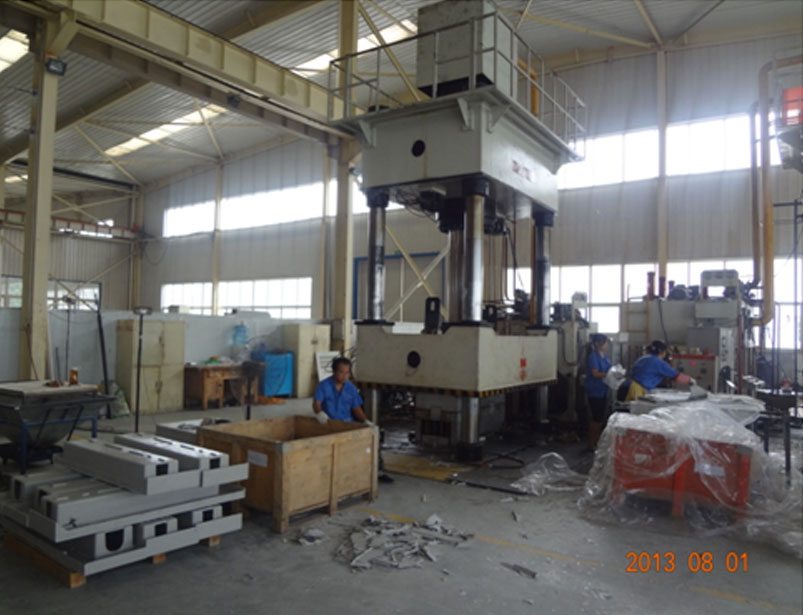 Compression molding production (SMC)-2
1.4: Product stability:
Again as SMC is mostly controlled by machine, as long as the formula of material is not changed, it's easier to keep the stability and consistency with the well-set working temperature, working pressure etc. Even though RTM is also finished by the vacuum pump, the fiberglass mat is still laid by hands, labor work means there will be the deviation, so generally speaking, SMC process always means better stability and consistency than RTM.
1.5:Product performance(strength):
Material for RTM process is similar to hand lay up material, the most common we use is the fiberglass mat which is 300 g/square meter and 450 g/square meter. While material for compression molding(SMC) has better continuity as the resin is already well mixed into fiberglass during raw material making process, this ensures better performance especially when this fiberglass shower tray requires 300 KG loading capacity.
Considering all these factors, we suggest compression molding (SMC) process and work out detailed timing & production plan, customer agreed and arranged a visit to us in January to check our equipment and facility before making their decision to order the first tool of this fiberglass shower tray series.
As a custom products maker, this is an typical case and this is the our way to analysis a new project: Three processes available and it's our duty to study customers' request as detailed as possible, then work out a workable solution with lowest total cost for customer. This is how we keep and run the long-term win-win cooperation with all our nice customers.