Trial production and mold adjustment
Trial production and mold adjustment
Trial Production is the first step when a new mold is finished, there needs a lot of trials to find out the perfect working temperature, pressure and all other details to get the best outcome before mass production, including surface look, deformation, strength etc. Most probably that a lot of adjustments will be needed especially when it's a new designed product, you may have to test the physical performance according to its application and this also means the possibility to adjust not only the mold itself, but also the formula of the material.
For this fiberglass shower tray, the key characteristics that required is the flatness and the loading capacity, of course the tolerance for the length, the width and the height.
a) Tolerance: According to the application of the fiberglass shower tray, it allows +/-1.5mm tolerance for length, width and +/-0.3mm for the height (thickness of main body), also +/-0.5mm for the diameter of drain waste.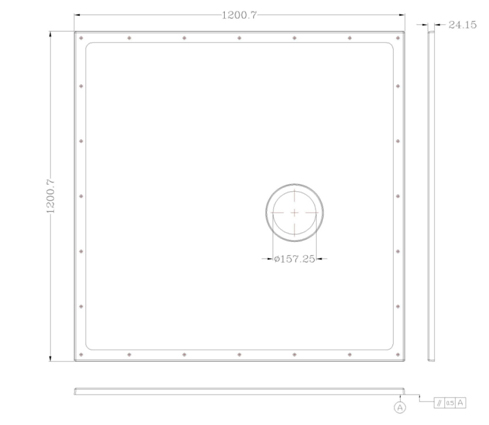 New mold testing: 1200x1200mm
b) Flatness – zero shrinkage material:
This should be the most important and also the biggest challenge for the whole fiberglass shower tray, as there will be the glass door assembled on such fiberglass shower tray, flatness is of great importance to ensure there's no water to go out (leakage). While as there's always the shrinkage for normal SMC material, this means there's the deformation for the final product (about +/-2 mm), such deformation is mainly caused by the shrinkage of the material even we have considered this matter when we designed the mold, so no matter how you adjust the working temperature, working pressure or you adjust the mold itself, the problem still exist. After hard study and discussion with material supplier, also a lot of trials and adjustments, we finally got the perfect formula which is zero shrinkage and finally the flatness is within +/-1 mm.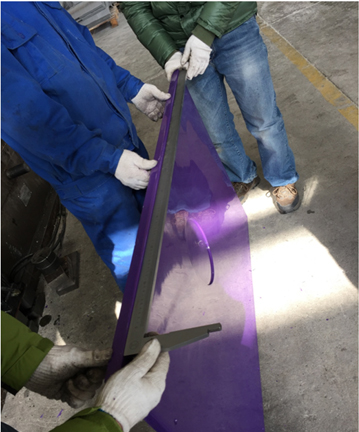 Flatness testing-1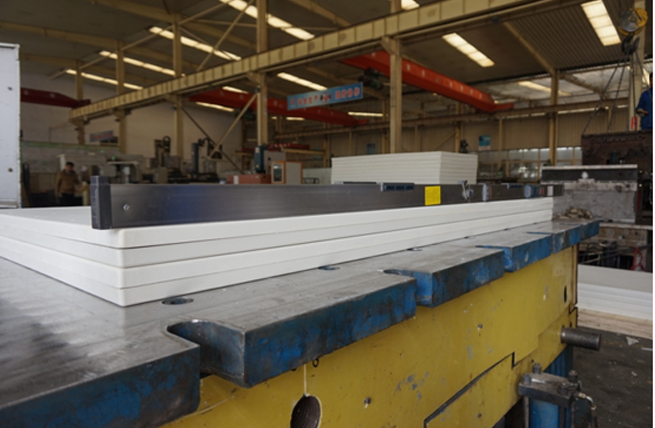 Flatness testing-2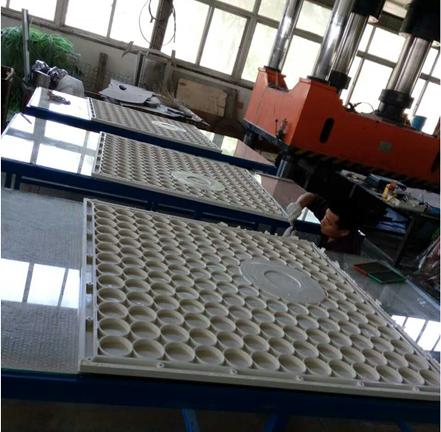 Flatness testing-3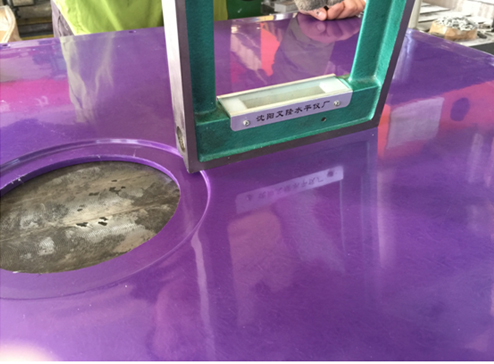 Flatness testing-4
c) Loading capacity –300KG: This is also another key property for this fiberglass shower tray, this fiberglass shower tray is specialized for elders and the disabled, which means there will be the chair to move into the bathroom, so obviously it needs to load the big weight. A normal standard is that it needs to load 300 KG when tested from four points.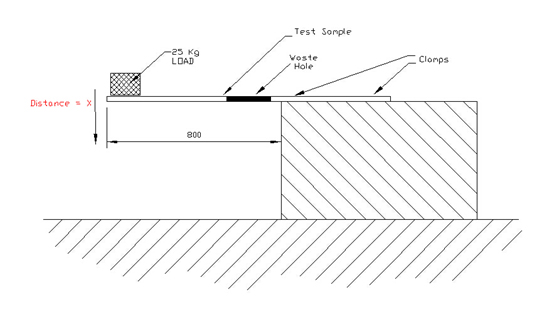 stiffness value testing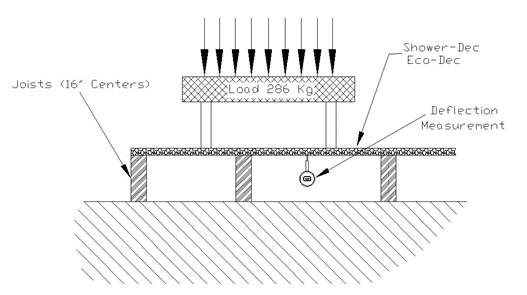 Loading Capacity Testing
d) Texture surface—Chrome: Anti-slip front surface is required for this fiberglass shower tray, so chrome plating is necessary to meet the surface requirement.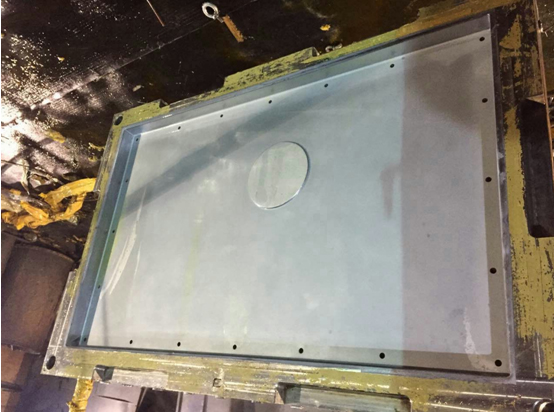 Chrome plated compression mold (SMC) – texture surface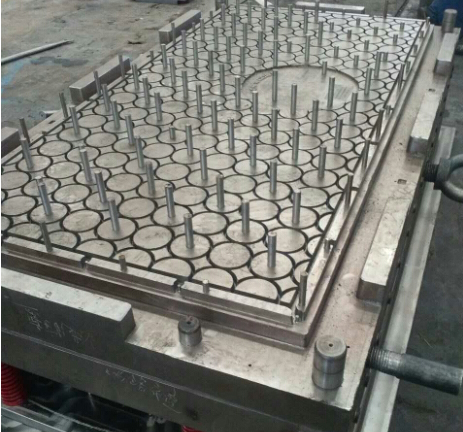 Chrome plated compression mold (SMC) – texture surface